American LaFrance began the 1980s with a major order from New York City, an order for 80 special Century New Yorker 1,000 gpm four-door cab pumpers. Seventy-nine were painted standard FDNY red, the last pumper came in an experimental lime green. Note the painted front bumper, the steel spoked wheels and the protective tarpaulin over the tube bed. The otherwise so rich chrome applications were limited in this model.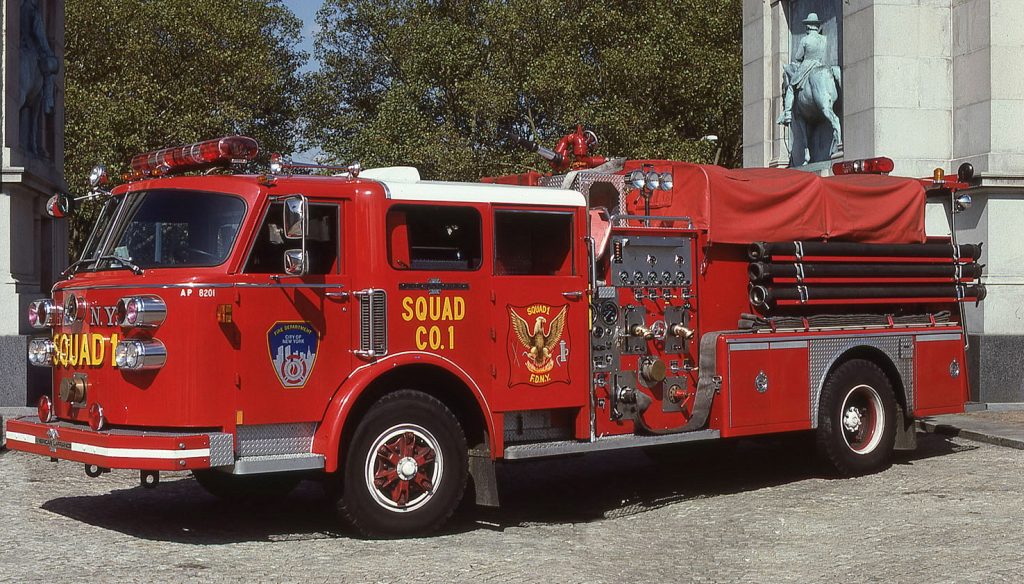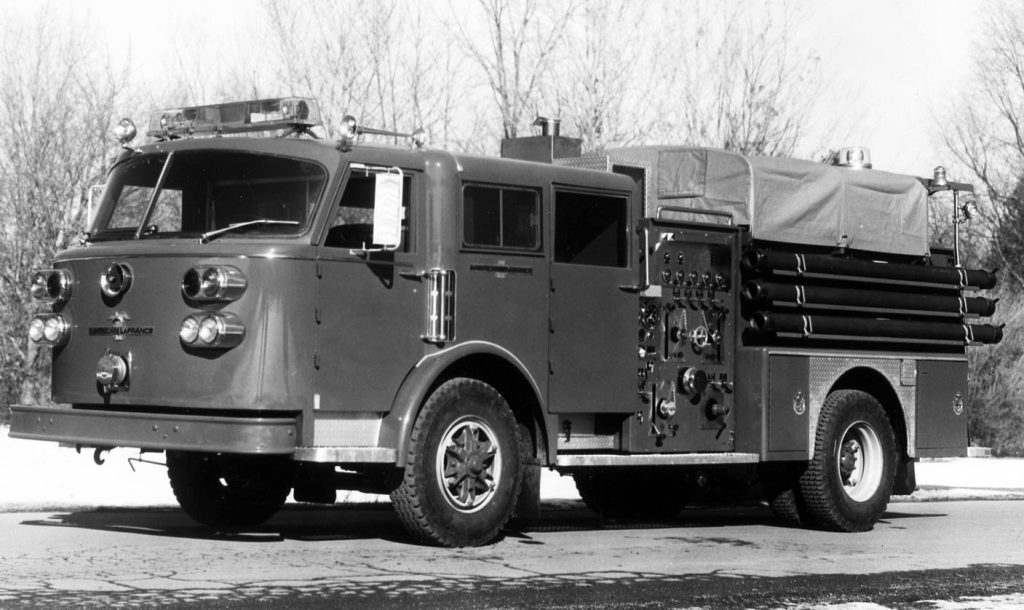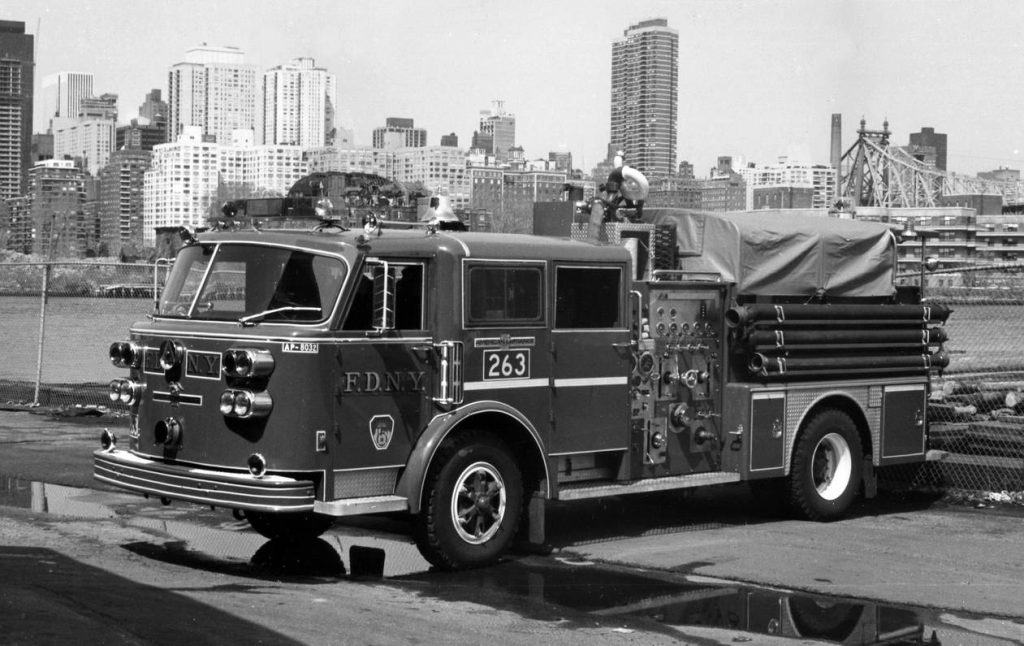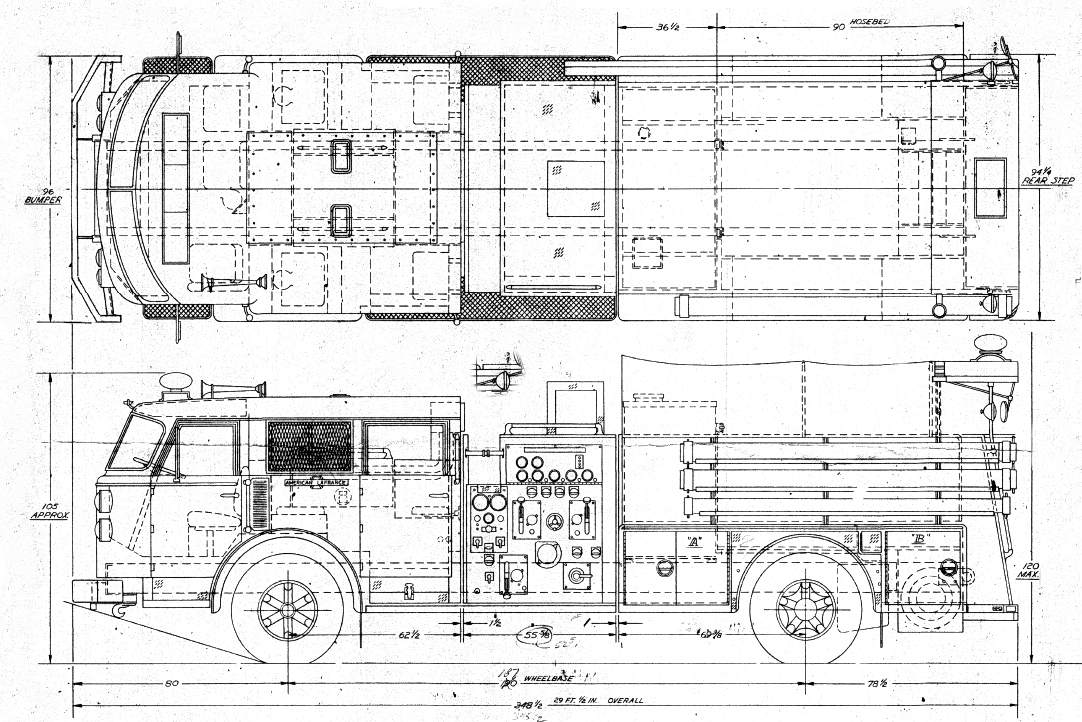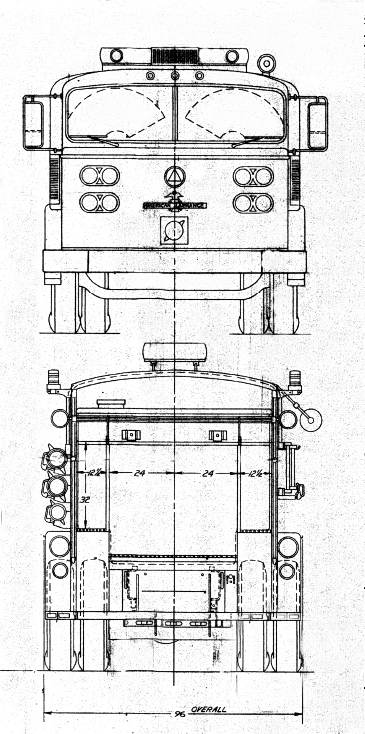 In the early 1980s, when I became interested in the American LaFrance brand, the company sent me some drawings (blueprints) and several photos of 900, 1000 and 2000 series vehicles. Back then everything still came from Elmira, the headquarters of ALF in the US. State of New York.
By Walter M.P. McCall, there is a very interesting and readable book about 100 years of American LaFrance. In it he not only describes the beginnings of the company, he also shows unique photos of all series that American LaFrance had developed, built and delivered in the course of the company's history.
American firefighter miniatures maker, Fire Replicas, have produced a limited edition series of New York Squads as 1/50th scale models and they look superb. But they also have their price.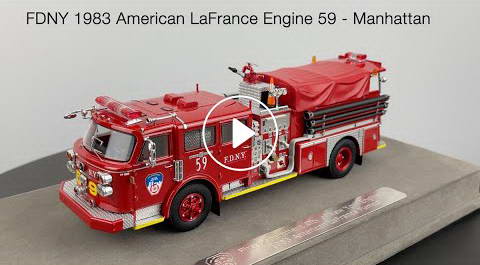 Click on the photo, it starts a small video and shows a very nice model of one of the F.D.N.Y. Squad models made by Fire Replicas. from the 1980s.
Great model !
Video by Fire Replicas USA