---
More pictures of the Peterbilt tractor called Clyde II here in the archive.
Unfortunately, Revell never realized the Kalyn-Siebert trailer, it would have been a perfect match for the tractor. It would also not have been as expensive as the cargo, a scraper from Caterpillar. So the Peterbilt 359, whose nickname was Clyde II, always stayed solo. Copyright: Nils Jansen
---
For those of you who would like to build the trailer yourself, I can offer drawings in the form of PDFs.
---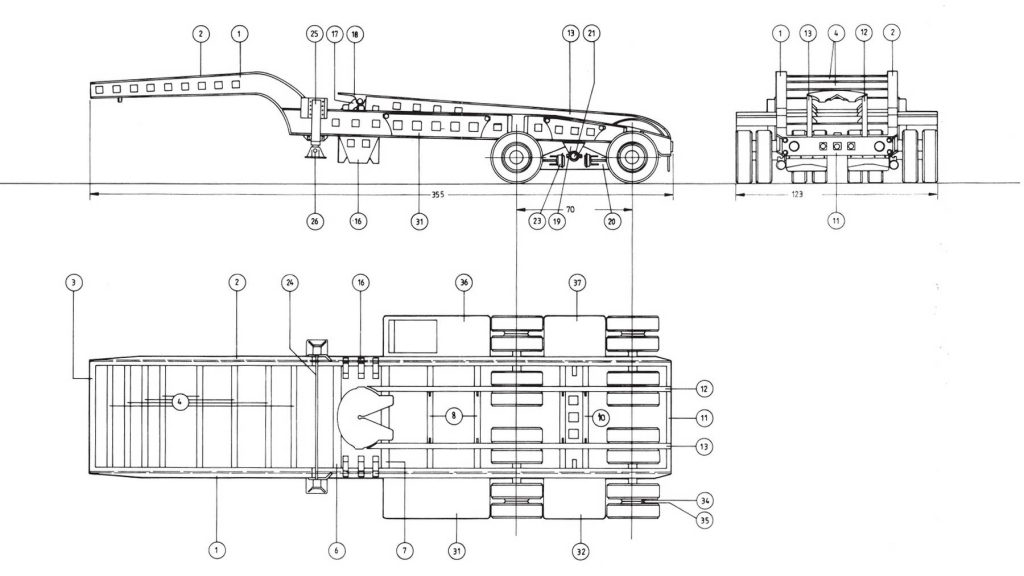 ---
---