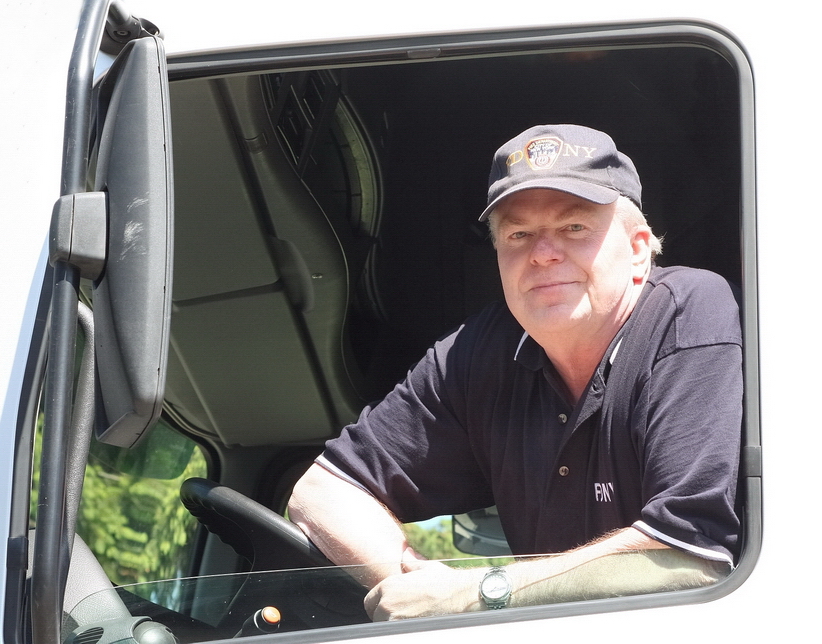 In 2003 I had to give up my self-employment because Revell no longer wanted to include large truck and truck models in the program and I had to end my own label called – Lassen project – also due to inefficiency. So then I did what I had never forgotten, driving a truck.
But, before 2003, I had been on the road with a trailer truck for ten years, from 1979 to 1989 at the Jani Gastransport company in Marl. The company's head office was then in Seevetal near Hamburg and was the largest tank truck forwarding company in Germany at the time. Since my time with the Bundeswehr in Hemer ended in 1979, my family and I moved back to Marl, where we came from. I was able to start immediately as a truck driver in the newly founded branch, I got the hazard voucher and then it started.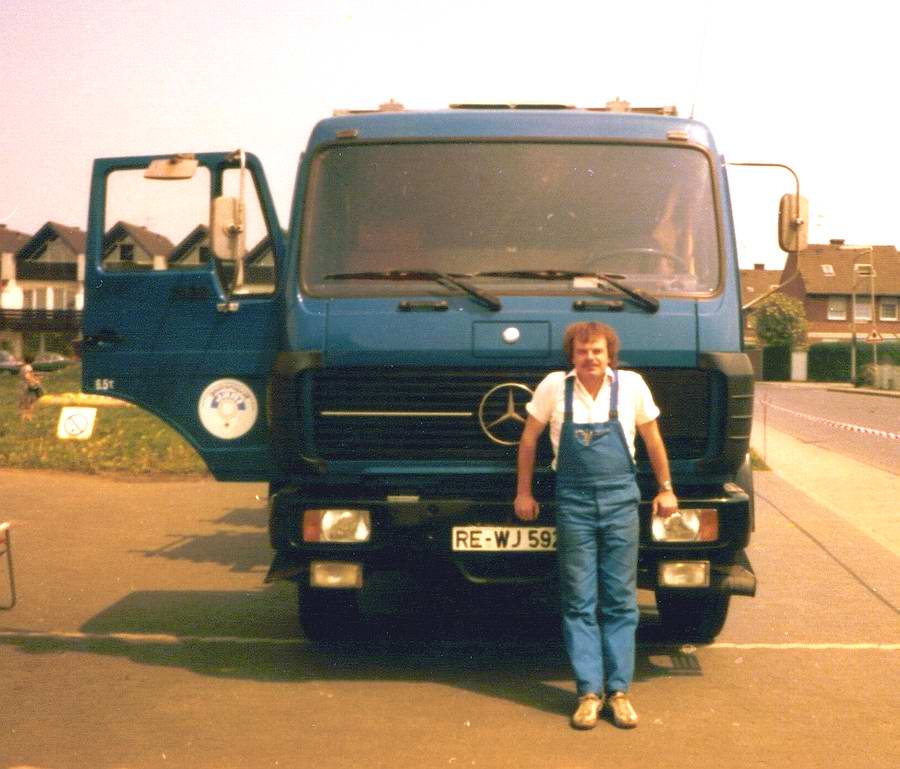 We had six Mercedes-Benz NG 1632 tractor units in the Marl branch. We drove day and night, in two shifts from 6 a.m. in the morning to 6 p.m. in the evening, and then came the night shift. The drivers alternated between two-week day shifts and then a one-week night shift. Truck driving in the 1970s and 1980s was pretty relaxed because there weren't so many of them on our roads back then. There was also no driver card, no modules that had to be renewed every five years. Driver's license, speedometer, that's it.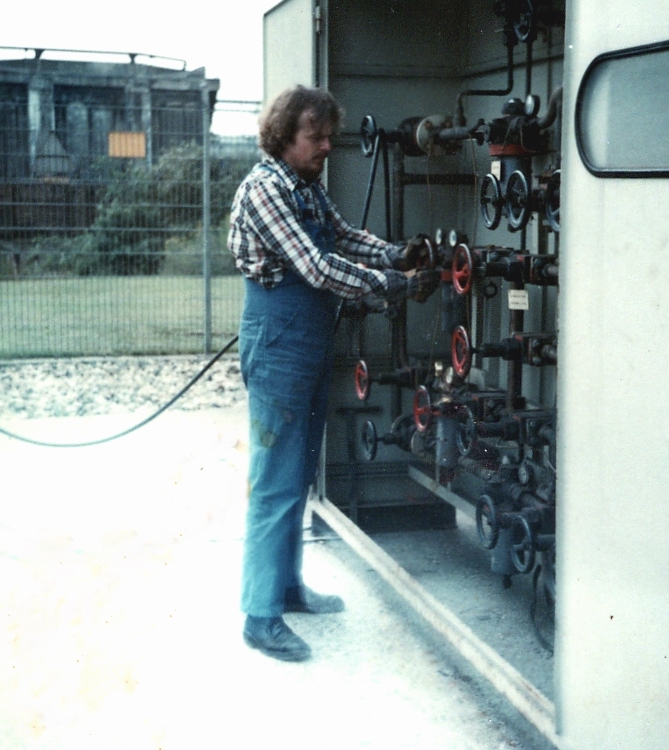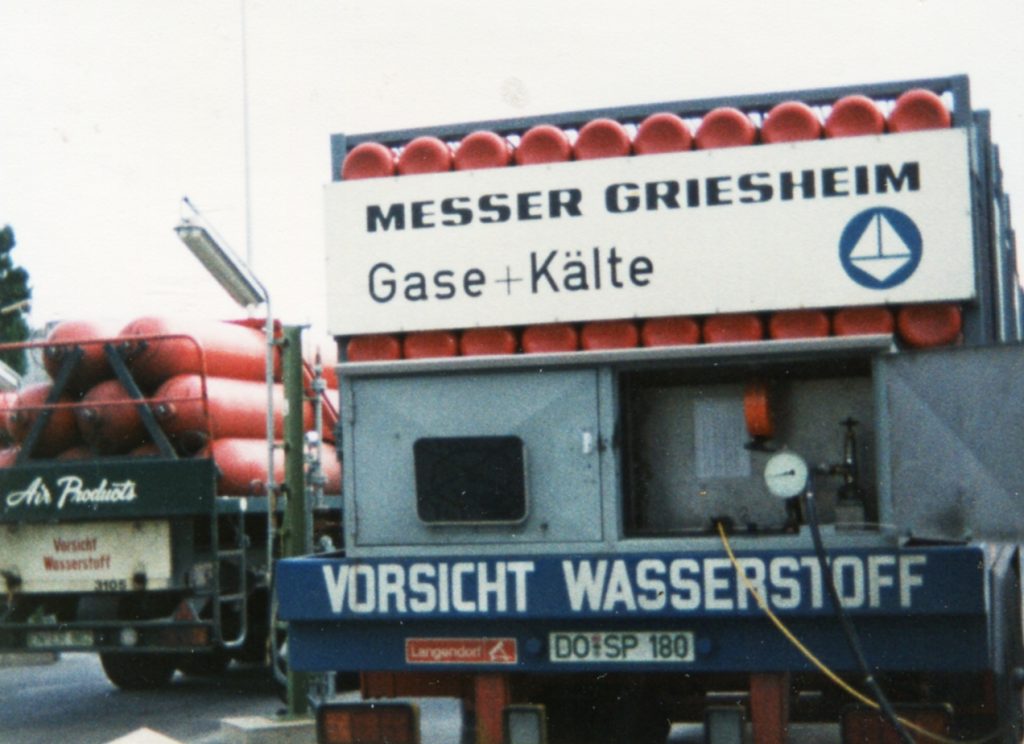 It was a great time at Jani Gastransport, great working atmosphere and always new vehicles.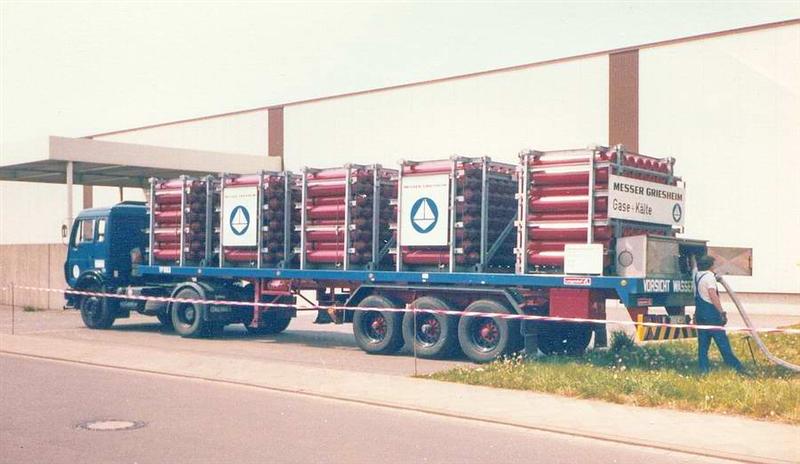 At some point, I think it was 1985/86, we received brand new Scania tractors. Weeks earlier, the company had provided us with a demonstration vehicle for us to test. It was like night and day, everyone wanted to drive the tractor unit in their shift. Small steering wheel, air conditioning, air-cushioned seats, more horsepower and really good equipment, not a bread and butter car like the Mercedes. That's how it was back then, hardly any manufacturer could afford to do that today.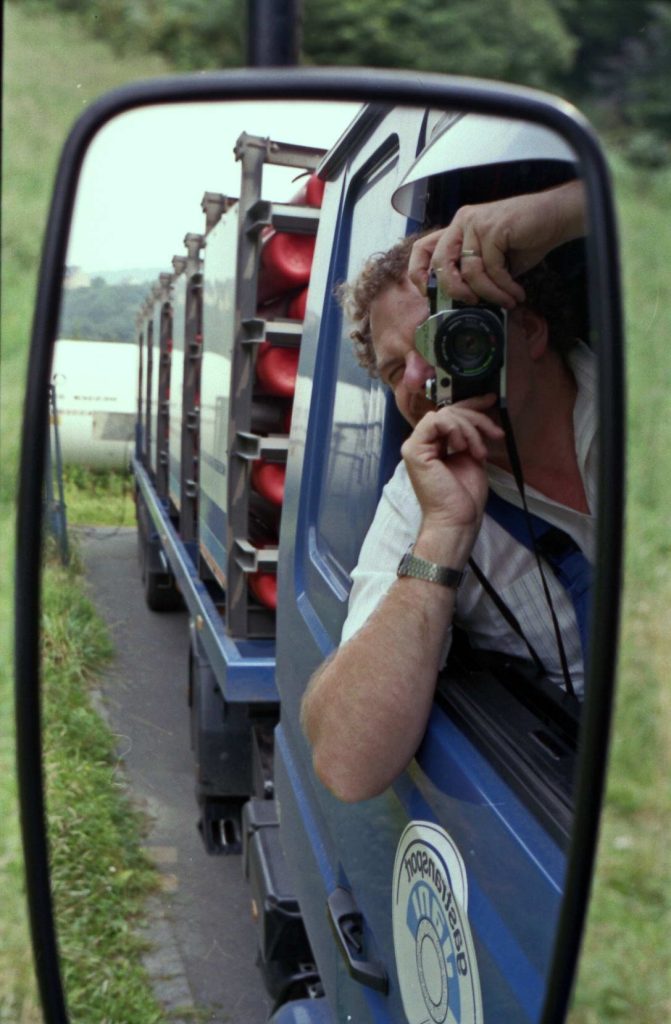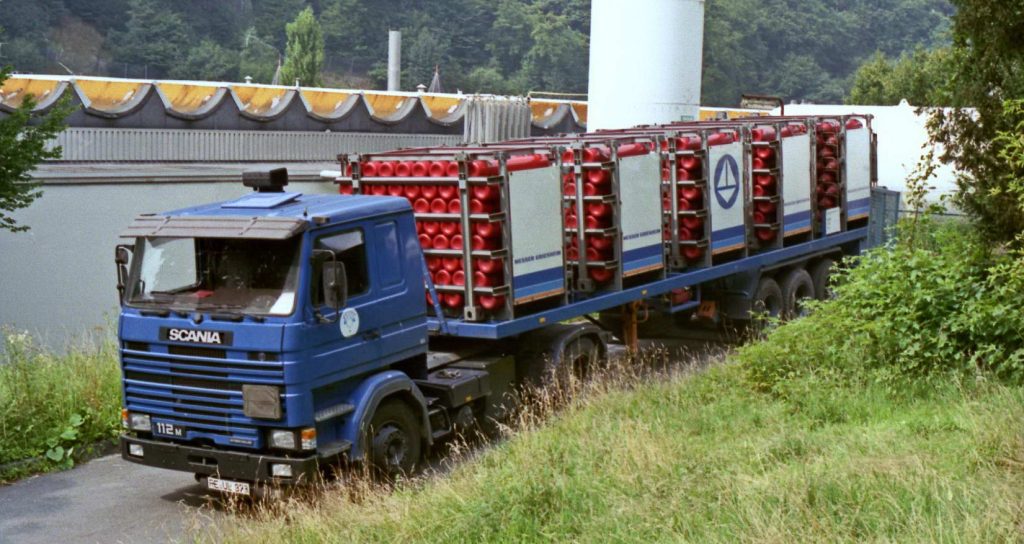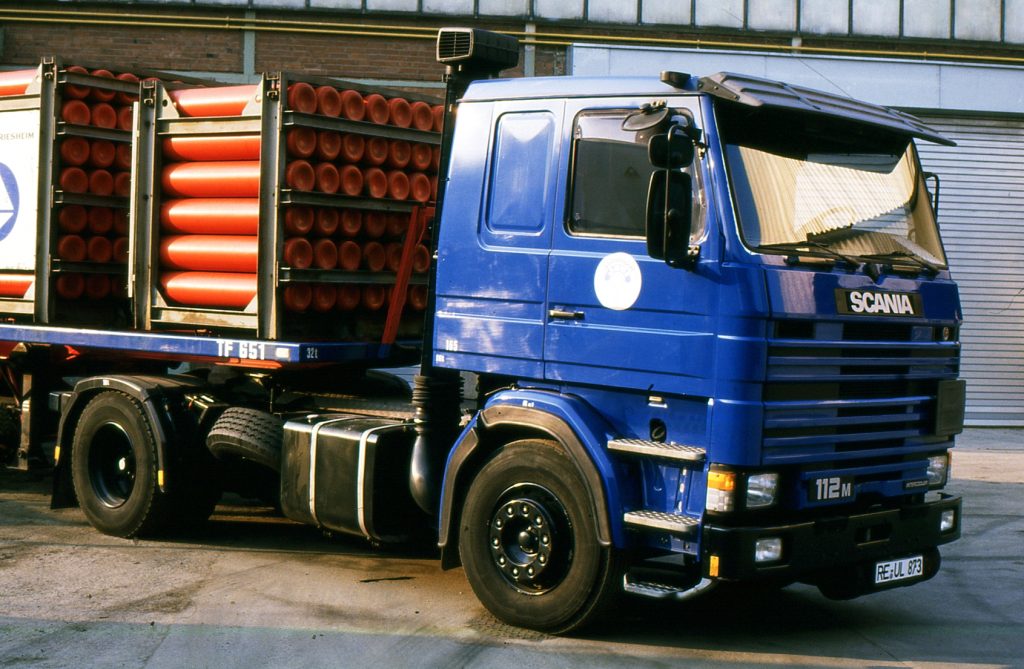 Hydrogen is a technical gas with a purity of 99.9%. It doesn't smell, you can't taste it and it's highly explosive. A flame can hardly be seen in daylight and can only be made visible by holding something combustible in the flame. Langendorf's hydrogen trailers had five bundles of gas cylinders, a total of 340 cylinders, all of which were connected to one another with lines. The total content was 4000 square meters of H2, the short form of hydrogen gas. We always drove 41 t under full load, H2 weighs only a few kg.
After ten years at Jani Gastransport, he stopped driving trucks in 1989. I wanted to have more free time, no longer work night shifts and use the time I had gained for family and hobbies.
---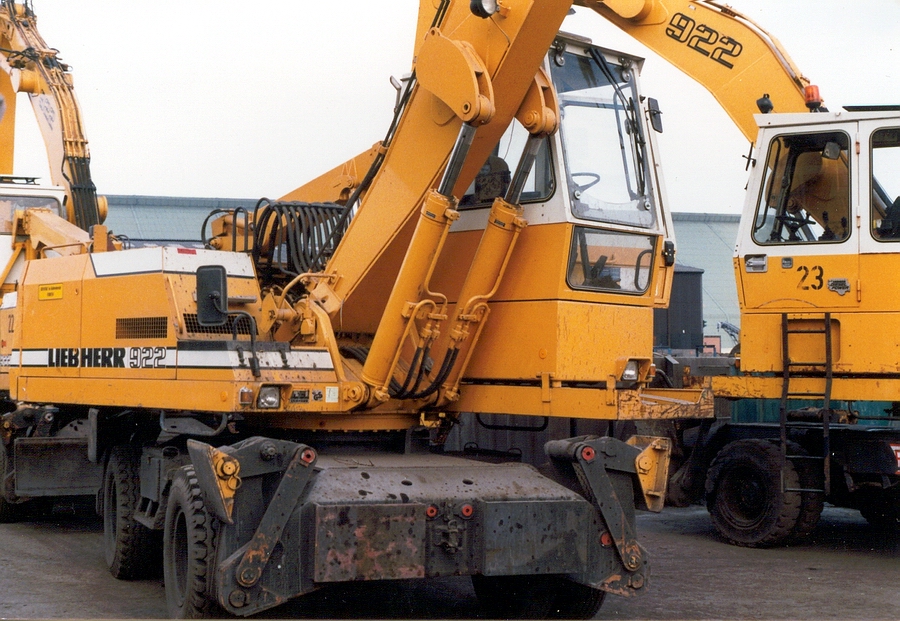 After Jani, I started working as an excavator driver at the Auguste Victoria colliery in Marl. In the meantime I have moved from Marl to Haltern-Lipp-Ramsdorf with my family and it was only 5 minutes by car to my new job. The early shift was from 6:00 a.m. to 2:00 p.m. in the afternoon. And then the lunch shift from 2:00 p.m. to 10:00 p.m. Ideal times for family and hobbies. I was trained on the Liebherr 922 and did my job with it for a year.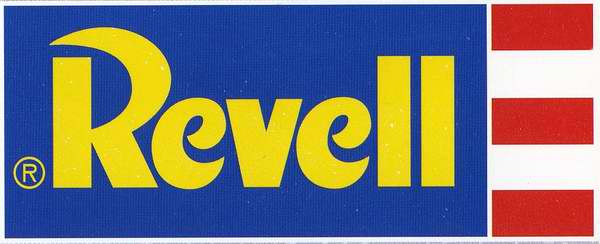 One day, while I was having breakfast, the Revell company knocked on my door, or to be more precise, I received a call from the then board member H.U. Remfert. He asked me if I could imagine working at Revell as a product developer. After a short period of reflection and in consultation with my wife, I called him back and said yes. More on this on the Revell page.
---
At this point I'll jump back to 2003, because that year I sat in the cab of a truck again. Revell and my self-employment were history, from now on kilometers were rolled down again. After a year of unemployment, I had to fill in for a company for a driver who had to give up his driver's license for four weeks because of drinking and driving. Luckily for me, after that time he didn't want to drive a truck anymore, so I kept this job.
I was able to drive this Actros 1841 MP2 with a Schmitz trailer for the Vogelsang company in Löhne for 13 years. It was a megaspace with a single cab, i.e. there was no normal passenger seat in the cabin, but a comfortable armchair in the right corner. I transported glass and mirrors to customers in the furniture industry in East Westphalia. I was a solo driver with pleasant working hours in a great working atmosphere. I took care of the maintenance, care and TÜV and in possession of a forklift license, the daily loading of the semitrailer was also my job. In autumn 2018 it was over and I retired. But I still help out from time to time. In spring 2021 I was also able to pick up a new-generation Actros 1845 with automatic transmission from a Mercedes dealership in Recklinghausen. An Actros at its finest.