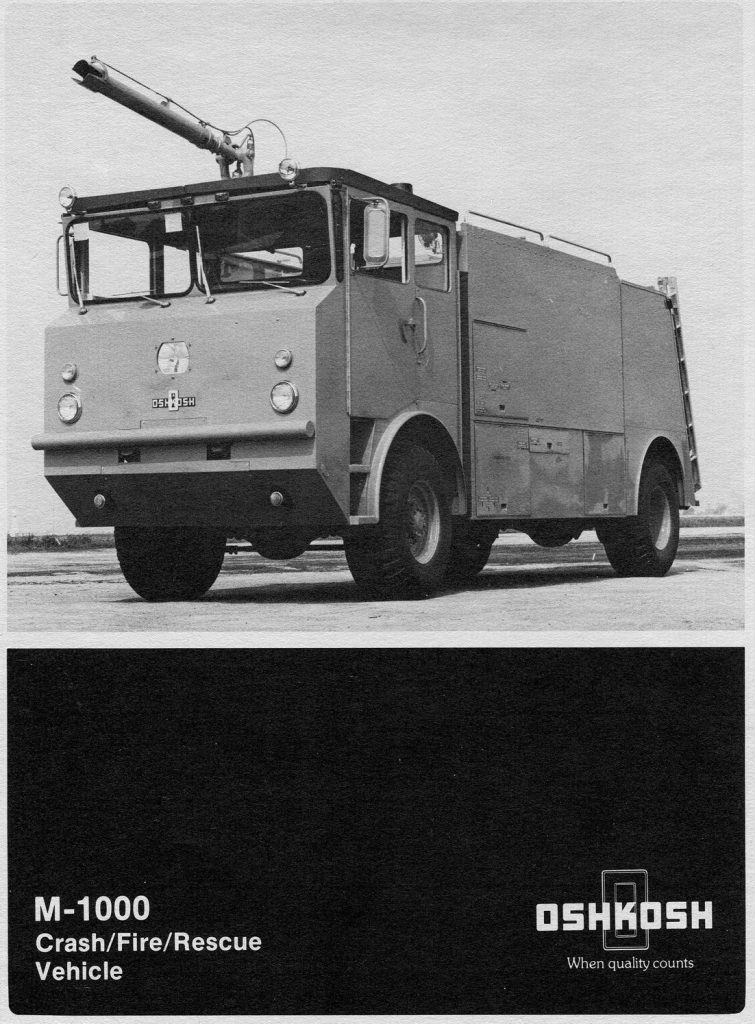 Everything Oshkosh had to do with airport fire engines was known as the M Series – Aircraft crash/fire/rescue vehicles.
These included vehicles with 4×4, 6×6 and 8×8 drives. At that time, this M-1000 belonged to the small fire engines of the M-series with 4×4 drive, where the 1000 stands for the capacity of the water tank, namely 1000 gallons (3785 liters).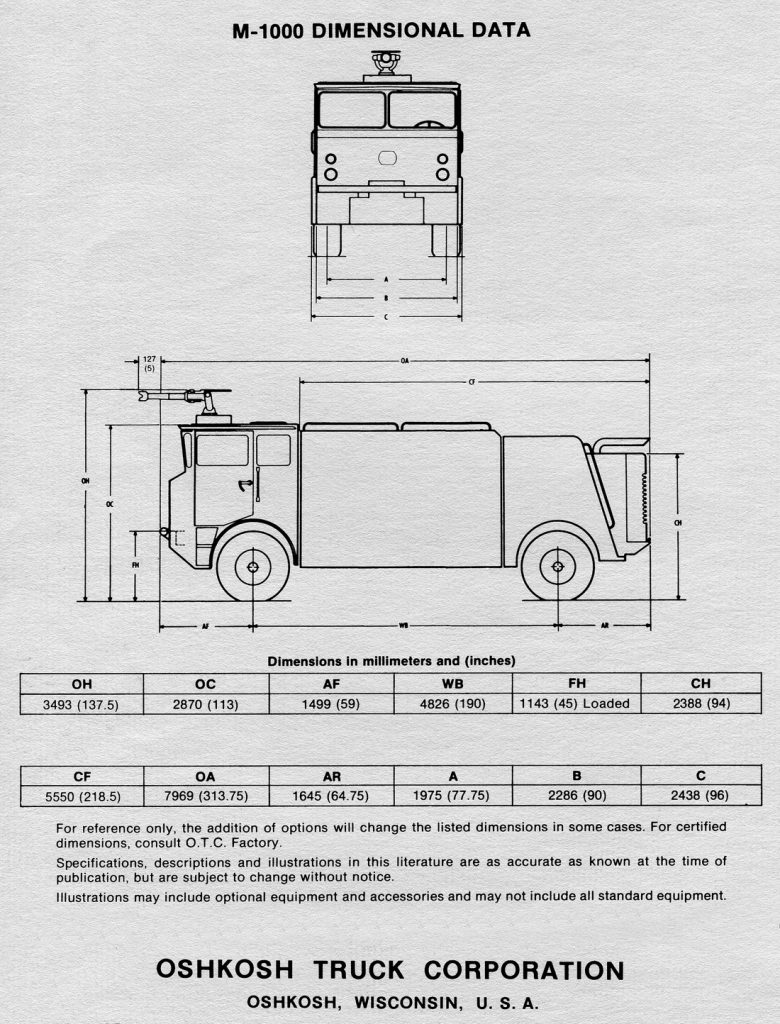 In the 1970s, when Oshkosh already had a very extensive range of airport fire engines, the vehicles were categorized according to the size of the water tanks.
4000 Liter – 1057 Gallonen
6000 Liter – 1585 Gallonen
9000 Liter – 2378 Gallonen
12000 Liter – 3170 Gallonen
15000 Liter – 3963 Gallonen
23000 Liter – 6076 Gallonen