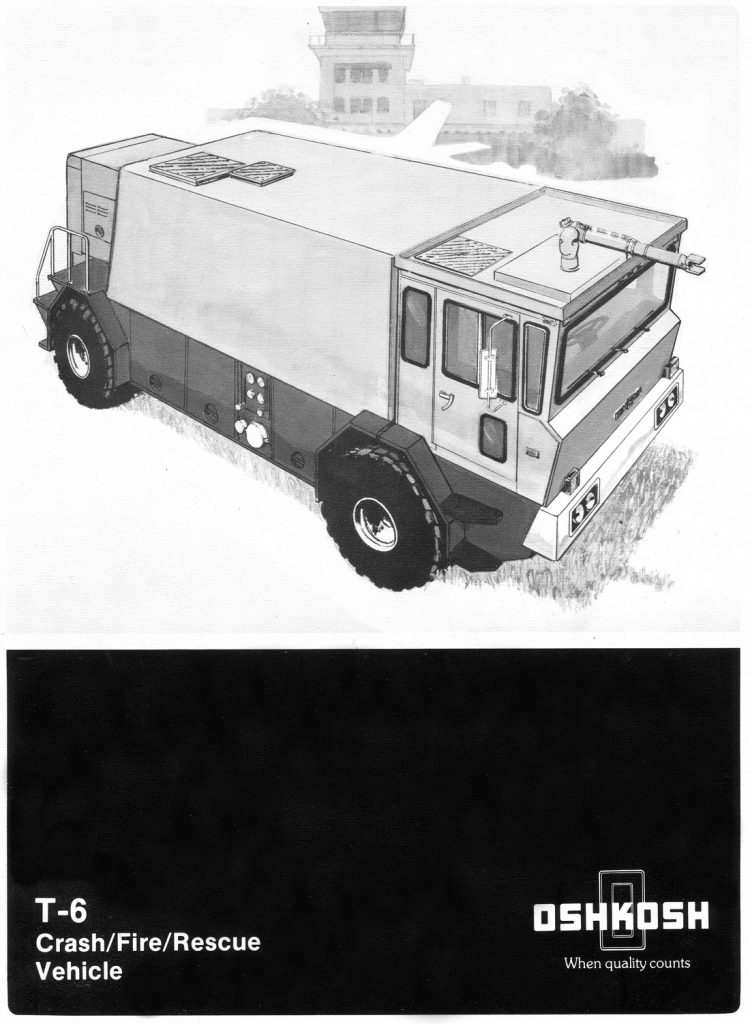 The T-6 also belonged to the M series and was developed for regional airports that were not served by large aircraft.

TECHNICAL SPECIFICATIONS:

4 man crew
Total weight with load: 19052 kg
189 liters of diesel fuel
6000 liters of water
776 liters of AFFF foam concentrate.
Total length: 8585mm
Total height with turred: 3515 mm
Overall width: 2845mm Wheelbase: 4953mm Ground clearance: 330mm
Engine: 8 cyl. Detroit Diesel V engine with 492 hp Type 8V92T
Transmission: Automatic HT750DRD
Wheels: steel rims 20.5 x 18.00
Tires: 24.00 x 20.5 Michelin XS



Click on the drawing and it will enlarge.