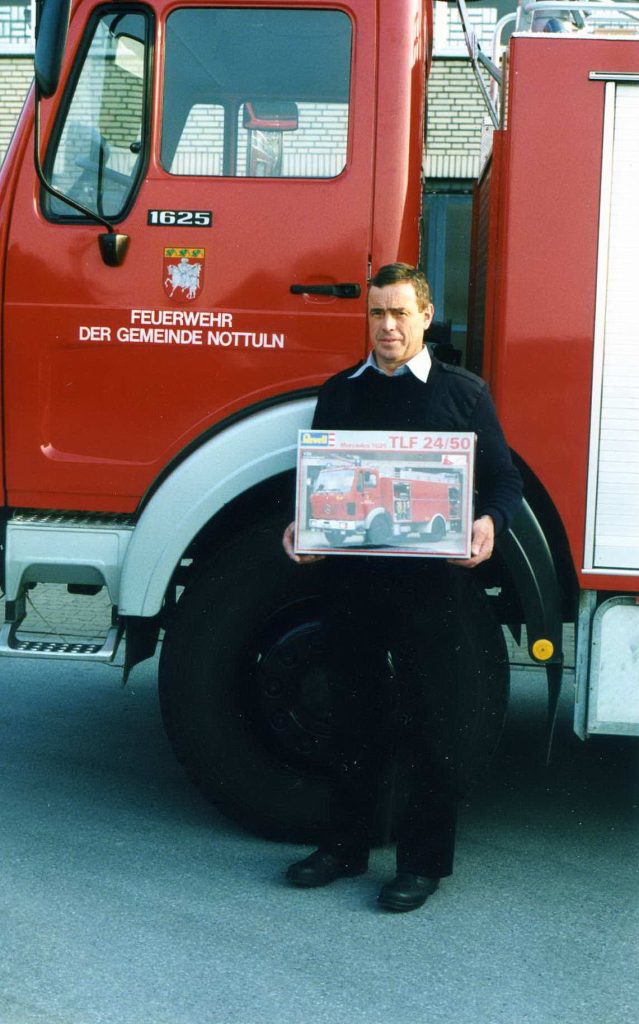 I have no idea who the man from the Nottulner fire brigade is in this photo. It's been a long time, but it was he who showed me the vehicle and I asked him a few questions about it.
Months later, when the kit was ready, I went to Nottuln again and gave him some TLF 24/50 kits as a thank you for his kind support.
If you would like to see more original photos of this fire engine, please click on the link below to access the photo archive.
Click here: TLF 24/50