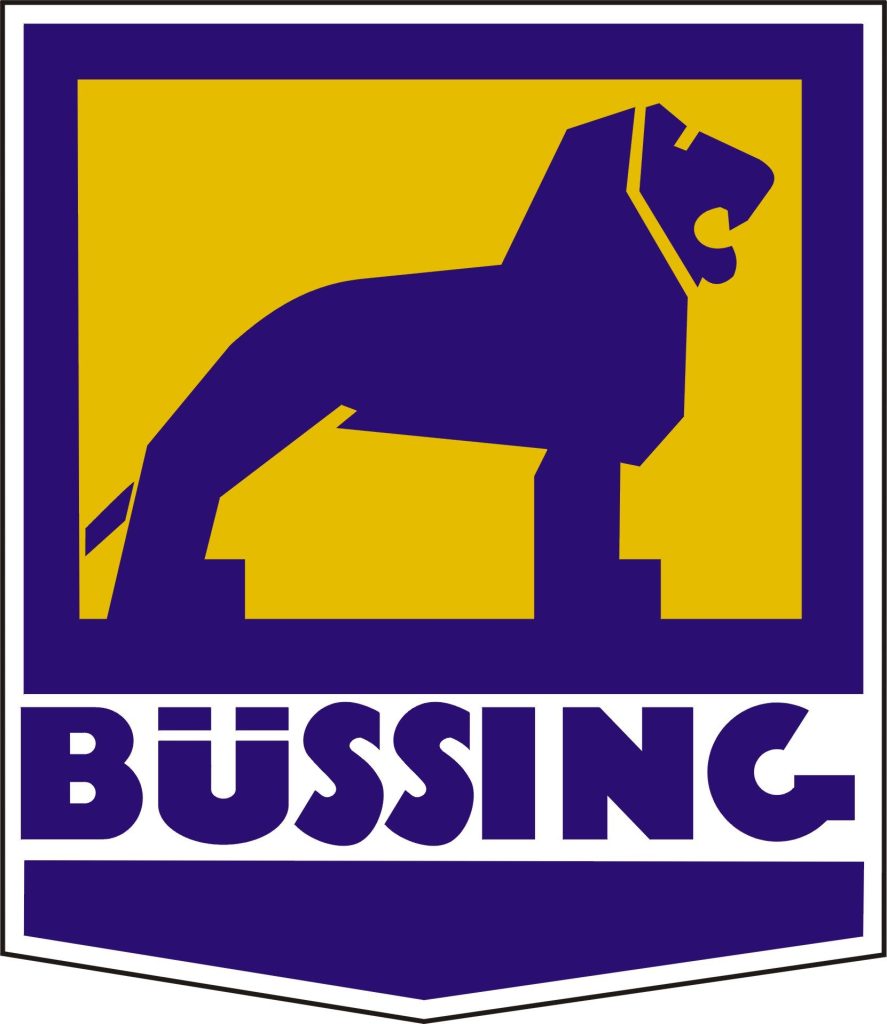 At the end of 1995, Revell had the idea of putting something completely new on wheels, namely old trucks in the form of kits. But how and with what to start? I myself had not worked for the company since the summer of 1995 and had become self-employed. This project was triggered by the customers who contacted Revell via the specialist shops and their representatives. The Bünder management commissioned me to develop a concept for a series of old trucks. A task that I was of course very happy to carry out. So I researched and found a number of vehicles that shaped the image of the economic miracle in the 1950s.
Here they are, eight trucks just like they used to be on our roads. As for the sequence of a possible realization of the models, I had already thought about this. It should be a Mercedes-Benz, because the trucks of this brand are known all over the world and were part of our street scene in the 1950s. I quickly talked the management out of Revell's original idea of ​​developing a standard chassis for all types. Imagine the customer buying a Mercedes truck as a kit, where perhaps the chassis with engine would still be reasonably consistent, but at the latest with the next kit he would realize that the Büssing or a MAN consists of exactly the same components as the Mercedes, only the cab looks brand-typical. Revell would have made a fool of himself and, apart from that, I would not have carried out the development of such models. Those in charge rejected my suggestion to start with a Mercedes, preferring to have a Büssing 8000. Mercedes already existed then and still exist today, it would certainly have made more sense in terms of marketing strategy, because Büssing no longer existed, the brand was taken over by MAN in 1971.
So I set about developing a Büssing 8000 on a scale of 1:24 in the version as an 8 t platform truck. In 1996, I suggested to Revell that all truck models should be developed in the form of a modular system, i.e. the platform and tarpaulin fit on all chassis and the Trilex rims and tires should also belong to every truck. I got the green light for this because this concept saves costs. The search for a Büssing 8000 chassis and the right engine for it, as well as the preparation of all the drawings for the tool shop, lasted eight months.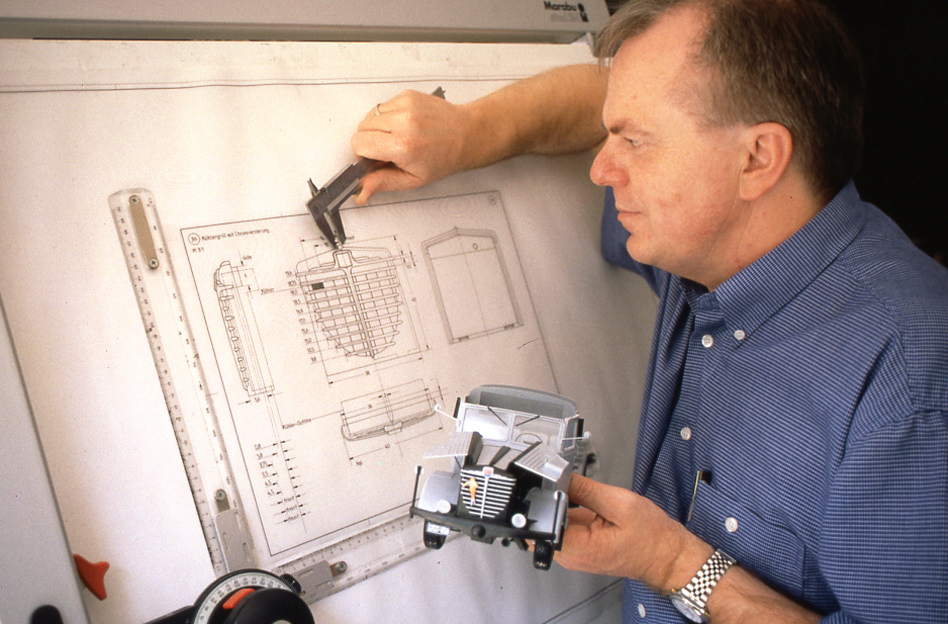 At that time there was still the Büssing Veterans Club in Braunschweig under the direction of Michael Stefan, who unfortunately died very young. In the halls of the former Büssing works he restored everything that had to do with Büssing and I visited him to provide construction drawings of the 8000. In one of the many rooms the original drawings were piled up to the ceiling, but he didn't want to give up a single one.
He told me it would take him days to find all the drawings I needed for my work and he didn't want to do it. He was a bit difficult and it took me quite a while to really warm up to him. It was terrible for me to know that everything is actually there for the development of a perfect model, but I can't get there. What to do?
I remembered Helmut Hoffmann in Oberhausen, a man well known in the classic truck scene and a restoration genius. I contacted him and told him what I was talking about. A little skeptical at first, but little by little I was allowed to look around his hallowed halls for everything that had to do with Büssing 8000. And I found what I was looking for, in one hall there was an original chassis, in another hall I found the axles and other important parts during my stay at Helmut's. Over time we became friends and then everything went like clockwork. By the way, in 2005 I had also bought the articulated lorry from him on behalf of Vogelsang, which I had been allowed to drive for 13 years. Read above under – About me driving a truck.
Here is a small excerpt from hundreds of pictures that I shot with Helmut Hoffmann and Michael Stefan. With the help of these recordings and the countless dimensional sketches that I had taken of the Büssing parts such as driver's cab, chassis, axles and engine, I created completely new technical drawings for the tool shop. The research and drawing took a total of eight months, then everything went to the Danish company Heljan, which developed the Büssing as a CAD project.

Component by component was separated from the black and gray injection moldings, examined and then assembled into a complete model. At that time there were of course no building instructions and so the logical order was noted accordingly. All changes that still had to be made to certain components were recorded in great detail. At the same time, we also assigned the component numbers.